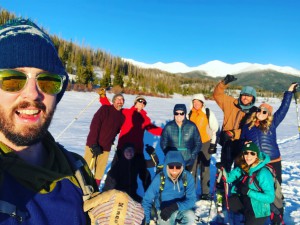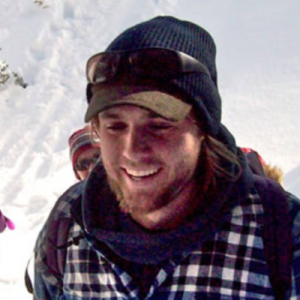 Luke Johnson (Manager) Luke grew up in Indianapolis and is a graduate of Indiana University with a Bachelor's Degree in Elementary Education and minor in Outdoor Education. Luke has a professional teaching license for the state of Colorado. Prior to Balarat, Luke worked as a Wilderness Therapy Counselor, Camp Coordinator, Parks & Recreation Community Center Leader, School Substitute, and Outdoor Adventure Guide. Luke enjoys working at Balarat because students are in an impactful learning space, saying "I love watching the classroom teachers be surprised at their students' excitement and interest in topics that are explored at Balarat". He enjoys trail running, mountain biking, surfing, traveling, visiting family in Indiana, and sharing the outdoors with others.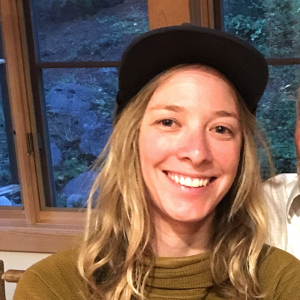 Erica Simpson (Manager) Erica hails from Oakland, California and moved out to Colorado to attend Colorado College. She fell in love with the state and decided to make it her new home. Before working at Balarat, Erica was a camp counselor, a guide in Alaska, an Outward Bound Instructor in Maine, a ski instructor in Crested Butte, CO, and worked in the Office of Community Engagement in Denver Public Schools. Erica enjoys working at Balarat because she loves being in a classroom with no walls where students can explore and become immersed in the world around them. In her free time she enjoys hiking, biking, skiing, reading, gardening, going to see live music, and continuing to explore new places.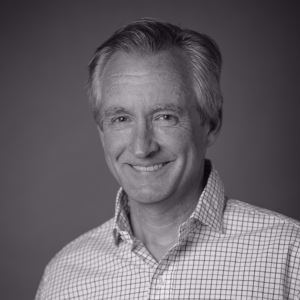 Erik Hurst (Teacher) Erik grew up in Denver and served as a Balarat leader and Eco-Intern in high school. He is a graduate of CU Boulder and CU Denver with a Bachelor's Degree in Journalism and Master's Degrees in Education Curriculum, Instruction, and School Counseling.  Erik has a professional teaching license for the State of Colorado. He worked as a 4th and 5th grade teacher prior to Balarat and wrote science curriculum and educational guides for Aurora Public Schools and Bluff Lake Education Center.  Erik enjoys working at Balarat because of the positive changes in the students who come to Balarat excursions, saying "Each day is a great day because I get to share this amazing place with students of Denver Public Schools and students really love learning about the outdoors, and I share their enthusiasm".  He also has a passion for traveling to different places and seeing natural wonders in other parts of the country and world. Erik loves to hike, ski and bike with his wife Jaquita and son Jasper.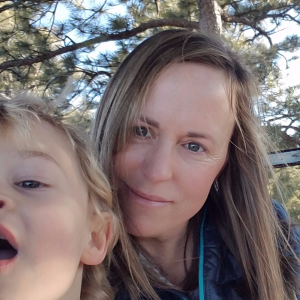 Rebecca Heide Russman (Teacher) Becky was born and raised in Shawnee, Kansas, a suburb of Kansas City. She spent her childhood exploring the woodlands and creeks right outside the backdoor of her childhood home. Becky's wonderment of nature was also inspired by camping with Girl Scouts, annual family trips out West, canoeing Missouri rivers with church groups and friends, and an Environmental Education class in high school. Unable to resist any sort of nature trail or path, in 2001 Becky spent five months backpacking the Appalachian Trail. She graduated from Avila University with a degree in Elementary Education, and held teaching licenses in both Kansas and Missouri. While working with students with special needs during an overnight at a Rotary camp, Becky had an "a ha" moment when she realized how powerful and meaningful nature based learning can be for all students. In 2007 Becky moved to the Denver area, and soon after was hired as a paraprofessional at Balarat. After three semesters, she took on the role of Balarat teacher. Becky has a professional teaching license in the state of Colorado. She feels so fortunate to work at Balarat because, "The students make Balarat such a special place. Watching them grow and learn in the natural world is very rewarding. They inspire me with their enthusiasm, determination, and curiosity. There are no bad days at Balarat!"  When not working at Balarat, Becky enjoys the Colorado life – hiking, camping, skiing, live music, and exploring with her husband Jamie, their son Silas, and dog Libby.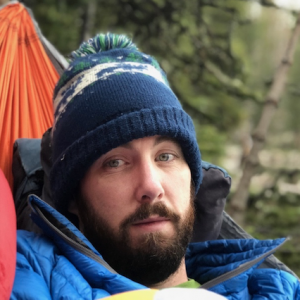 Josh Hansen (Teacher) Josh was born and raised in Plymouth, Wisconsin. He spent much of his childhood exploring the forests, farm fields, and lakes and developing a deep love for nature. In 2008, after graduating from college, he moved to Colorado to join the AmeriCorps VISTA program. After that he spent a number of years working for various non-profits before he landed a job as a paraprofessional with Balarat. After working there for three years, he went back to school to get his Masters in Education with a Culturally and Linguistically Diverse Education endorsement and certifications to teach both elementary education and secondary science.When a teaching position opened up, he returned back to Balarat and has been teaching here ever since. He has a deep love and passion for teaching science, especially in an outdoor setting, and gains so much joy and happiness from introducing DPS students to the beauty and awe of the natural world and seeing the spark in their eye when they make new discoveries. When he's not at Balarat, he enjoys hiking, backpacking, and camping with his wife, Sarah, and their two daughters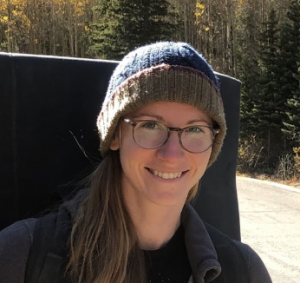 Caitlin Maloney (Teacher) Caitlin has called many places home, first, born and raised in Kansas City, Kansas, she received her degree in Biology and Spanish. After graduating she moved to Santa Cruz, California where she earned her Masters in Education. Caitlin has spent most of her life finding ways to explore and be outside through work and play. With experience teaching biology, instructing climbing classes, working in the field, and genuinely enjoying getting dirty in the outdoors, Balarat made for a perfect fit. Although, she moved to Colorado for her love of climbing, she found a home in Balarat. In her free time she enjoys bouldering, biking, and sketching flora and fauna.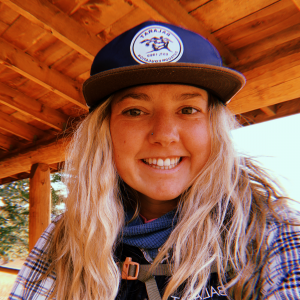 Melissa Acker (Facilitator) Melissa was born and raised in Denver, CO. As a Denver Public School kid, Melissa, attended Balarat in the 5th grade, as a high school leader, and finally as an Eco Intern. After graduating from Thomas Jefferson High School, she went on to study Journalism and Technical Communications at Colorado State University. While in college Melissa was a camp counselor in North Carolina and knew she was supposed to teach kids outside from then on out. After graduating, Melissa moved back to Denver and snagged a job with Balarat as an outdoor education instructor and has loved every minute since. When Melissa isn't teaching kids outside she is out mountain biking, hiking and just enjoying all the beauty the outdoors has to offer.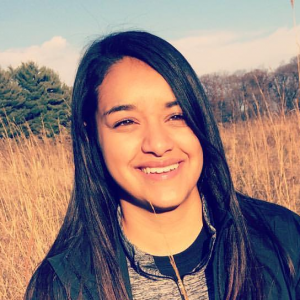 Sierra Lovato-Daley (Facilitator) Sierra was born and raised in Phoenix, Arizona. At a young age she became very curious about the natural world and started to love the outdoors. In high school, she found another passion for youth development through a summer leadership camp. She attended Wartburg College in Waverly, Iowa and graduated in 2018 with a bachelor's in Environmental Science. During her time in college, she loved learning about the native habitat and how it was affected by agricultural practices and became very interested in sustainable agriculture. This inspired her to apply for the Peace Corps upon graduation. Sierra served in the West African country of Senegal as an Urban Agriculture volunteer from September 2018 to March 2020, while also doing secondary work in youth development. When she returned from the Peace Corps, she found Balarat which was a perfect match because it encompassed all of her interests. In her free time, Sierra loves running, hiking, swimming, and is always looking for a good book or podcast recommendation.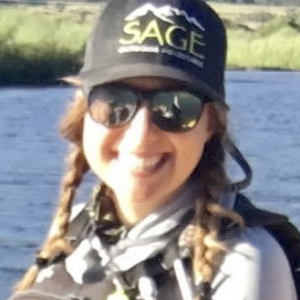 Emilie Lederer (Facilitator) Emilie grew up in Denver, Colorado. While attending East High School, she randomly took an elective in sociology that began her path forwards in outdoor access and youth development work. Upon graduating from college with a degree in sociology and archaeology, Emilie discovered she could combine these degrees with her love for the outdoors through experiential education. Before Balarat she worked in various roles including as a summer camp counselor, ropes course facilitator, program coordinator for the non-profit cityWILD and as a raft guide. Emilie enjoys working at Balarat as there is magic that happens when youth can explore nature together as a space that they can learn from and have ownership over. She believes genuine relationships are built, challenges are overcome, and opportunities for growth are created through such an experience. When not at Balarat Emilie can be found whitewater rafting, cooking, camping, hiking and playing board games.