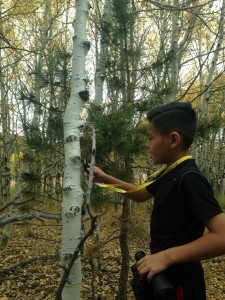 The majority of our day excursions are for third grade classes, however we do operate limited middle and secondary day excursions.
Elementary day excursions are served in two ways: (1) via a half-day mountain/state park excursion; or (2) a full-day excursion that is facilitated in conjunction with the Denver Museum of Nature and Science.
Middle and Secondary excursions are developed in association with the classroom teacher(s) concentrating on particular academic strands that will augment their current classroom studies.